Carpet & Hardwood Floor Cleaning in Hickory, NC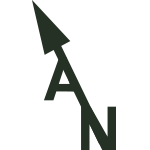 Frequently Asked Questions
Todd does a phenomenal job.  He cleaned upholstered furniture for me that had been sitting in a basement for 4 years.  He arrived on time and was ready to go to work.  By the time he left, the musty smelling furniture looked and smelled like brand new.  His fee was very reasonable as well.  I highly recommend Todd Goins.
- Jamie H. Harrington
Our church contracted Todd Goins to clean our carpets, VCT Tile Floors, and ceramic Tiles entrance ways. Todd's professionalism and quality of workmanship was outstanding. We were well pleased with the results. I highly recommend him for the cleaning services he performs. Todd removed stains on our floors that no one else could achieve. I plan to use him in the future. 
- Rev. Jeffrey n Harris
Mr. Goins serviced my ceramic tile floor in my kitchen and well as my slate floor in my foyer and I could not be more pleased. The service he provided was professional, and the end result was phenomenal! My floors felt and looked brand new again, and I will definitely use his service in the future. Not only was his service professional, but he was a man of integrity and of utmost concern for my satisfaction. I would recommend Mr. Goins and his "Almost New Floor Cleaning" business to anyone who wants a professional job with nothing but satisfactory results. 
- Loretta Heavner